What is Love?
This section features quotes about what love is.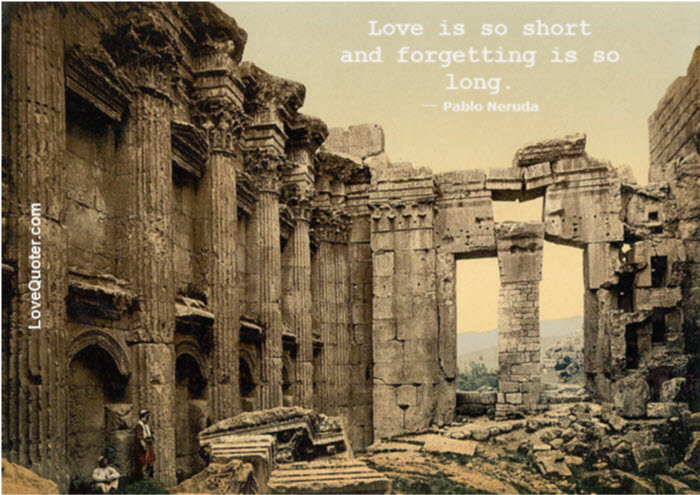 What is Love?
There are many kinds of love, and perhaps the emotion is unique to every individual and situation. There is romantic love, the love between parent and child, love between friends, love for your fellow humans, love of learning, of art, etc. The ancient Greeks had many different words to describe the different kinds of love, whereas we are forced to use one all-encompassing term.
This collection of quotes shows the great variety of opinions about the nature of love, and its importance. They range from the maudlin to the cynical, and sometimes it is hard to believe that they are all describing the same emotion. But therein is the great puzzle and mystery of love.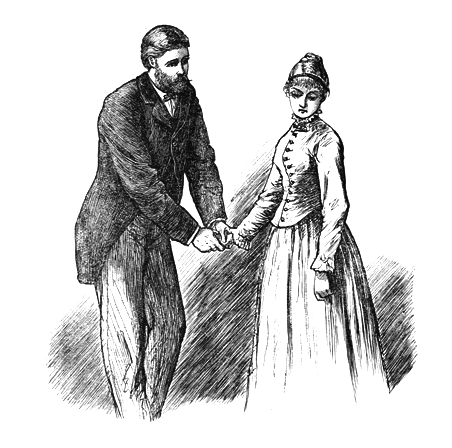 What is Love
Love Is
According to the ancient Greeks, there were four types of love: affection, friendship, eros, and charity. According to psychologist Robert Sternberg, there are 7 types:
Liking
Romantic Love
Companionate Love
Infatuation
Fatuous Love
Empty Love (a bad kind of love)
Consummate Love - the best kind, incorporating Intimacy, Passion and Commitment
Some count as many as 15 kinds of love. These quotes exemplify the divergent opinions about love and its significance:
Love possesses not nor would it be possessed;
For love is sufficient unto love. -- Kahil Gibran
People think love is an emotion. Love is good sense. -— Ken Kesey
Love is the harmony of two souls singing together. -- Gregory J. P. Godek
Love is a disease, but curable. -- Rose Macauley
I have great hopes that we shall love each other all our lives as much as if we had never married at all. -- Lord Byron
Love doesn't grow on the trees like apples in Eden—it's something you have to make. And you must use your imagination to make it too, just like anything else. -- Joyce Cary
The woman cries before the wedding, the man afterward. - Polish proverb.
Love is a fan club with only two fans. -- Adrian Henri
Everybody in love is blind. -- Propertius (Roman Poet)
Sex is a flame which uncontrolled may scorch; properly guided, it will light the torch of eternity. -- Joseph Fetterman
The sweetest joy, the wildest woe is love. -- Bailey
If thou wouldst marry wisely, marry thine equal. -- Ovid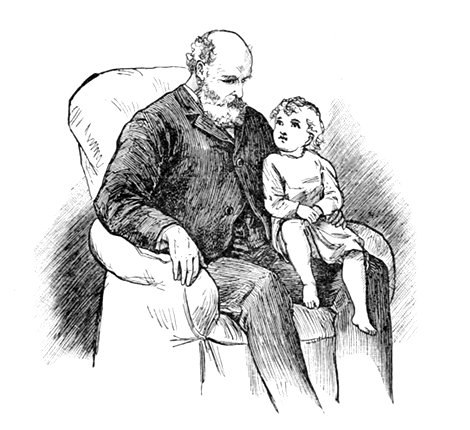 Love Is ...
Love is but the discovery of ourselves in others, and the delight in the recognition. —Alexander Smith
Love is love, and ever shall be, in spite of our fathers and mothers. -- Meredith
Love is like a pineappleSweet and indefinable. -- Piet Hein
To love and win is the best thing. To Love and lose, the next best. -- William Makepeace Thackeray
Love is an energy which exists of itself. It is its own value. -- Thornton Wilder
Love is an irresistible desire to be irresistibly desired. -- Robert Frost
Love is the triumph of imagination over intelligence. -- Henry L. Mencken
Love is a more wonderful thing than art. -- Oscar Wilde
Ah, what is love? It is a pretty thing,
As sweet unto a shepherd as a king,
And sweeter too,
For kings have cares that wait upon a crown,
and cares can make the sweetest love to frown.
-- Robert Green
If there's delight in love, 'tis when I see
The heart, which others bleed for, bleed for me.
-- Congreve
Love is not to be reasoned down, or lost
In high ambition or a thirst for greatness.
-- Addison
Love is love for evermore. -- Tennyson
Love is a conflict between reflexes and reflections. -- Magnus Hirchfield
Love is like the measles, we all have to go through it. -- Jerome K. Jerome
Curse on all laws but those which love has made. -- Alexander Pope
All mankind love a lover. -- Emerson
'Tis love alone can make our fetters please. -- Aphra Benn
More thoughts about what Love Is
---
Sponsors: